Are you ready to turn your ordinary backyard into a stunning outdoor retreat? Landscaping can be an overwhelming project to tackle on your own, but with the right planning and professional advice, it doesn't have to be. Whether you want to create an inviting getaway from everyday life or just spruce up your space for hosting family gatherings, Avalon Acres is here to help! With our wealth of knowledge in landscaping design and tips for creating a garden oasis that fits all types of budgets, we'll show you how simple it can be to transform your backyard from dull and drab into something that will make your neighbors green with envy!
Analyse your backyard's existing layout to figure out the best design for you
Your backyard is a blank canvas waiting for a landscape design that suits your taste. By analysing its existing layout, you can uncover the best design that suits you. Consider what you would like to achieve with your backyard. Do you want it to be a space for relaxation or entertaining guests? Once you have a clear picture of your goal, assess your backyard's strengths and weaknesses. Take note of the terrain, sunlight, soil condition, and potential hazards such as underground wires or pipes. By taking these factors into account, you can create a design that maximises your backyard's potential and creates a functional and visually appealing landscape. Get creative and have fun transforming your backyard into an oasis that meets your needs and reflects your personality.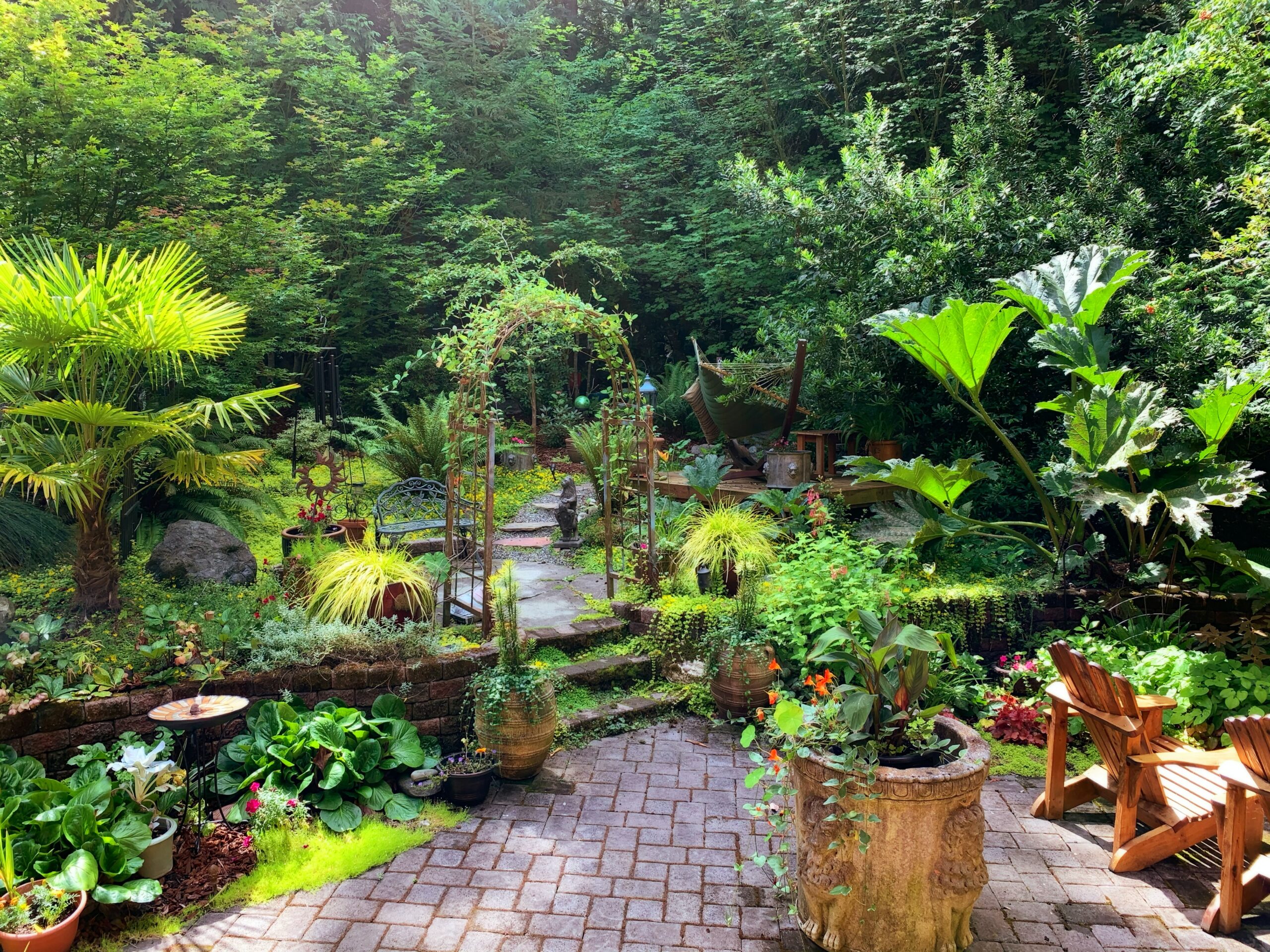 Choose appropriate plants and flowers that will thrive in your climate
Selecting plants and flowers that will flourish in your particular climate can seem like a daunting task, but with a little research and care, it can be a rewarding and enjoyable experience. While it may be tempting to choose exotic or rare species, it is important to consider the conditions in which they are accustomed to thriving. By selecting plants that are native or well-suited to your local environment, you can create a beautiful and sustainable garden that requires minimum effort and maintenance. From colorful annuals to sturdy perennials, there are countless options to suit any taste or preference. So, take the time to learn about your local climate and vegetation, and discover the perfect plants for your outdoor space!
Plan out a seating area with furniture, such as chairs, hammocks, and swings
Designing a cosy seating area with the right furniture can create a relaxing oasis in your outdoor space. Whether you prefer the comfort of chairs, the hammock's gentle sway, or the gentle motion of a swing, there are options to suit every taste and need. A well-planned seating area can transform your garden into a restful retreat where you can breathe in the fresh air, enjoy a good book, or simply soak up the scenery. By combining pieces that meet your requirements for comfort and style, you can create an inviting space that will leave you feeling refreshed and rejuvenated. So, have fun planning and experimenting with different furniture arrangements until you find the ideal configuration for your perfect outdoor haven.
Incorporate outdoor lighting options for ambience and safety
There's something magical about the way outdoor lighting can completely transform the ambience of your space, creating a warm and inviting atmosphere that's perfect for relaxing with friends and family. But lighting isn't just about looks – it's also an important element of home safety. By incorporating outdoor lighting options into your landscape design, you'll not only enhance the aesthetic appeal of your home but also ensure that your pathways and walkways are well-lit, reducing the risk of trips and falls. From subtle, low-level lighting to bright floodlights, there are a variety of options to suit every taste and need. So why not illuminate your outdoor space and elevate your home's curb appeal while keeping your family safe?
Plant trees and shrubs to create privacy
Looking for a way to create a natural barrier between you and your neighbors? Planting trees and shrubs is the perfect solution. Not only do they provide privacy, but they also add beauty and value to your property. With a variety of options to choose from, you can select trees and shrubs that match your style and needs. Whether you want evergreens for year-round privacy or deciduous plants that provide shade in the summer, there is a plant out there for you. Plus, planting trees and shrubs is a sustainable way to enhance your outdoor space and help the environment. Start planting today and enjoy the benefits of privacy and nature all in one.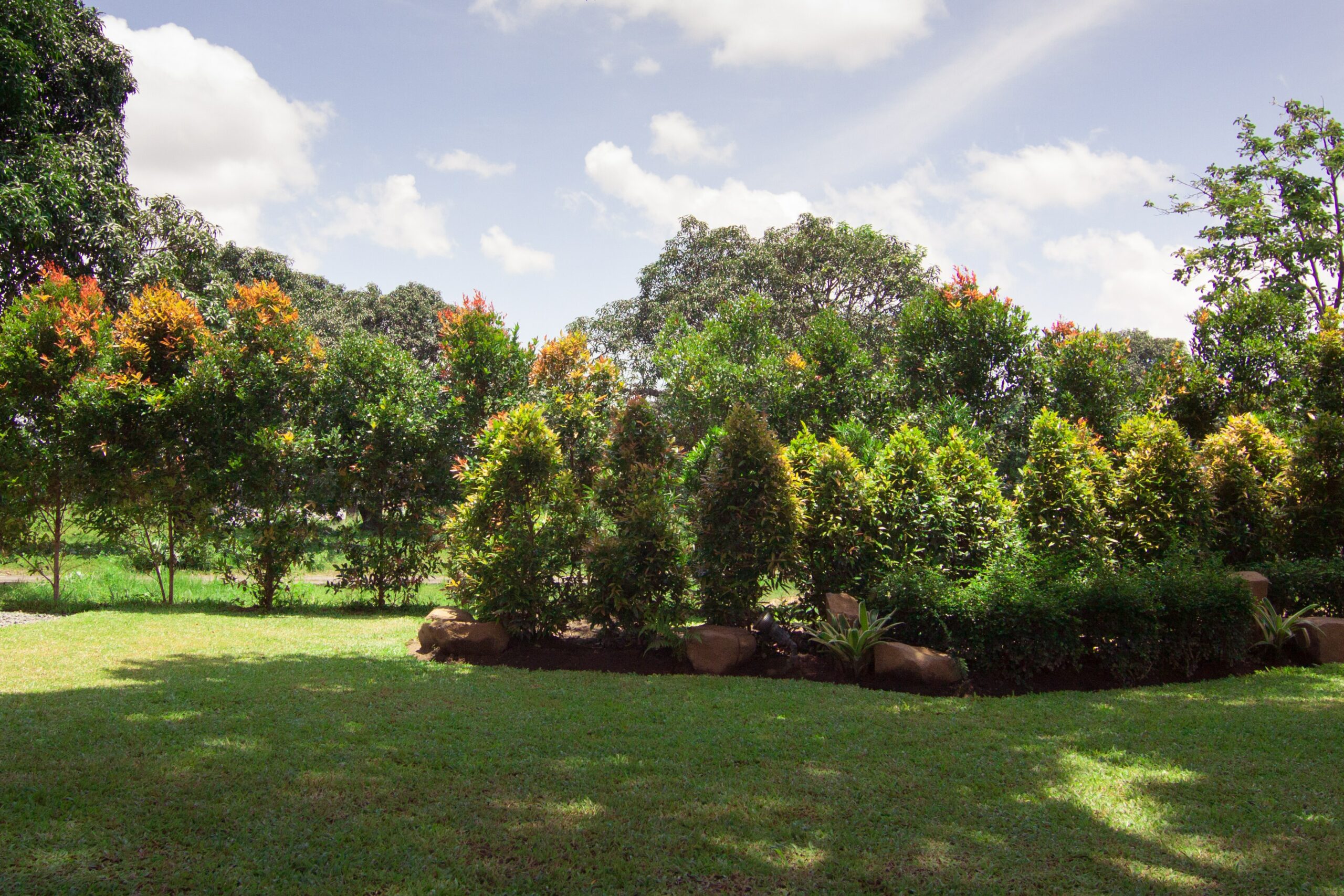 Make sure pathways are wide enough to accommodate guests comfortably
As you plan and design your event, it's important to keep your guests' experience in mind and ensure they are comfortable throughout the entire event. One aspect to consider is the width of pathways throughout the venue. Guests should be able to walk comfortably from one area to another without feeling cramped or squeezed in. Wide pathways will not only accommodate the flow of guests but will also ensure that they can enjoy the event without feeling crowded or rushed. By providing ample space, you can show your guests that you care about their experience and make sure that they can comfortably navigate the event from start to finish.
Transform your backyard into a magical oasis that you can enjoy for years to come! With a little strategizing, planning, and shopping, you'll be able to create an outdoor space perfect for entertaining family and friends with these simple steps. Start by getting your hands on a design plan that fits your style. Choosing the right expansion options is key – whether it's vibrant plants and flowers or comfy hammocks and swings. Lay out just the right amount of pathways so people don't feel too cramped and incorporate string lights for extra ambience. Finally, top it off with trees and shrubs for privacy in all the right areas! Your dream backyard awaits—it's time to get to work!